Blackburn Ministries Garden City, Idaho
Tom and Ginger say it was their privilege to be a part of this miraculous work, it's their desire that this website and their account will be a faith builder and an encourage to others to carry on a message of faith and hope. Please visit our Sermons page, there are over 100 sermons from Pastor Tom, our gallery has many pictures, if you happen to have some you would like to share we would love to hear from you! Tom and Ginger have written a wonderful book called Formula for a Miracle, you can buy a copy right here on our website.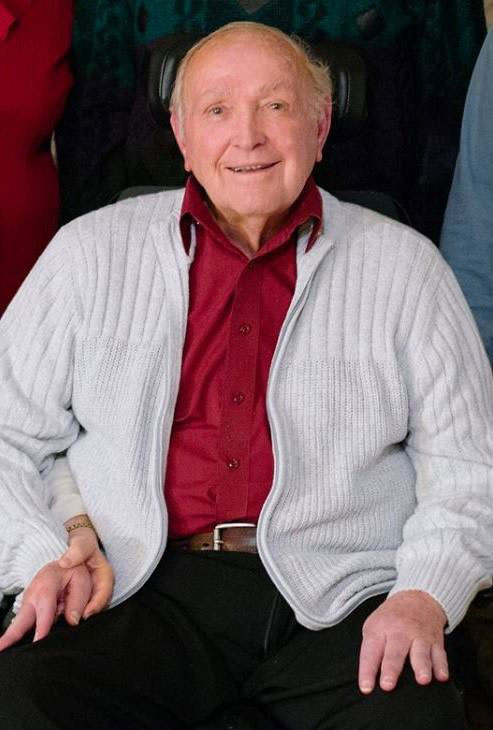 Thomas J. Blackburn
1935 – 2018
THOMAS J BLACKBURN went to be with the Lord on Thursday, March 29, 2018. He was born in Delta, Colorado, on February 10, 1935 to Irl R. Blackburn and Mamie V. Blackburn. He started school in Delta, and later the family moved to Hotchkiss, Colorado, where he finished grade school, junior high school and high school. He was active in football, basketball, and track. He set several track records while in high school. Tom attended Linfield College in McMinnville, Oregon. While there, he met Virginia Blackburn. They were married in 1956, and he graduated from Linfield in 1957.
Tom went to seminary in Berkley, California, where he studied pastoral studies. He worked his way through college and seminary while serving as a youth minister in San Lorenzo, California.
Following seminary, Tom was called to pastor at the Community Christian Center in Garden City in 1960, where he ministered for 39 years to the physical, educational, and spiritual needs of the people there. He was also active in the Ada County Sheriff's Posse, and was administrator and pastor of the Christian School at the church.
Tom also had a radio program for 57 years, ministered in Ola, Idaho once a month, and actively ministered in three Assisted Living homes, after leaving the Community Christian Center.
Tom was preceded in death by his parents, Irl and Mamie Blackburn, three sisters, Delma, Doris, and Dorothy, and a brother, Robert. He is survived by his wife, Virginia, sons Timothy James, Garden City, and Stephen and his wife, Jeana, Renton, WA, daughter Laura, son-in-law Glen Samuelson, Garden City, daughter Sue Ellen, son-in-law Rick Montgomery, Garden City, eleven grandchildren, and sixteen great grandchildren.
Services will be held Friday, April 6, 2018, at 11:00 AM at Vineyard Christian in Garden City, followed by a pot-luck lunch, and a time of sharing. Private graveside services will follow at a later time. Memorials may be made to the River City Church building fund. Memories and condolences may be shared with Pastor Tom's family on his memorial webpage www.summersfuneral.com